Hang Up The Phone
The vehicle owner and the claims representative can check on the progress at their convenience, while the collision repair shop updates the file at theirs. Even the client who does not call to inquire about the repairs will appreciate getting an update on the work. It is an attentive experience that will result in client recommendations.
Say goodbye to phone calls.
Better time management for everyone.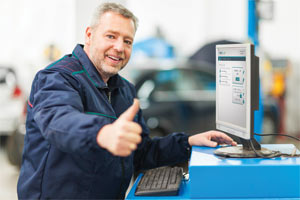 Take Charge Of Your Clients
The repair steps are shown and a planned delivery date may be entered. By keeping them informed of the repair progress, insureds are reassured, better understand the process and do not have to worry.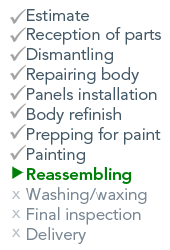 Communicate Directly
Messages may be added to the file by the claims representative and the repairer.
Email alerts may also be sent to the client to inform them about file updates.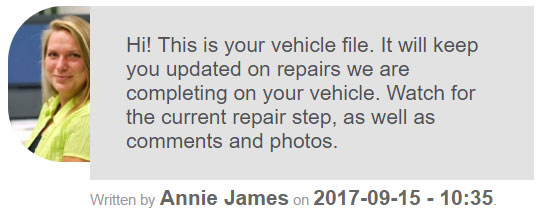 Photos And Videos
The shop may add pictures of the repair to the file using a smartphone. Video clips can also be added.
Sure to captivate the client's interest, these exclusive previews place their vehicle on the spotlight, turning the repair process into an interactive experience.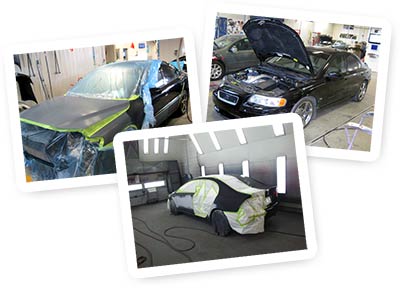 Integrated with ProgiSync
Files can be imported from ProgiSync appointments, to save double-entry for collision shops. Claims representatives may also access ProgiLog progress reports from their ProgiSync web access.
Highlight Your Business
Your logo is displayed on the client's file, along with the repairer's, which is customized with your company colours and style, exposing your client to your own visual branding.

We really appreaciate it!
Just to say WOW. Very good idea, your website… very innovative. It allows us to better follow up.
It clearly demonstrates the respect you have for your clientele.
It's a lot of fun, your online system for following up on repairs with photos and everything else.
The client has access to the info at all times. No need to call you!
Thanks to complete support and continuous information, the client is not left in the dark.
When surveyed about their experience, clients won't fail to take into account this added value.
Our bilingual team is available at all times during office hours, in case of problem or to answer your questions.
Tool available online, on a secure platform, so no updates or maintenance is required. Online tools are available 24/7.
A central location for all participants (shop, insurer, client) where to find information.
Help documentation and customer support are available. Training sessions may also be planned to train your team.