Client Experience
Collision Shops
Provide vehicle owners and claim adjusters with a repair status online, with comments, photos and video.
Client experience with a boost!
Insurance Companies
Enhance communication between the insured, the claim representative and the repairer using online updates.
Take customer satisfaction to a new level.
Vehicle Owners
Follow your vehicle repair online.
Your file is updated by the collision center.
About ProgiLog
Through ProgiLog, collision repair shops and insurance companies provide the vehicle owner with an online file, where progress updates, messages, photos and even videos are shared.
In addition to reassuring clients about their vehicle (and eliminating phone calls!!), ProgiLog helps boost customer satisfaction by exceeding their expectations in terms of information. A refreshing take on the collision repair and auto claim process.
---
You do awesome work. Time to share it!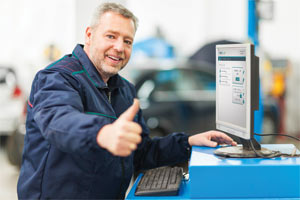 ProgiLog creates a direct link with the client. We are exceeding their expectations.

Jean-Pierre Landry, Garage L. Landry et fils inc.

Just to say WOW. Very good idea, your website... very innovative. It allows us to better follow up.

Claims Adjuster
to shop owner using ProgiLog.

We really appreaciate it!

Vehicle owners
regarding their ProgiLog follow up

It clearly demonstrates the respect you have for your clientele.

Vehicle owner
regarding her ProgiLog follow up

It's a lot of fun, your online system for following up on repairs with photos and everything else.

Vehicle owner
regarding his ProgiLog follow up
(Yes, he said "fun"!