Auto Parts Locating
Start a search for a specific part and ProgiCom will list the auto recyclers who have this part in stock, along with their contact information.
Never leave a customer empty-handed!
Parts Sale
When you are a member, your inventory is automatically accessible to other recyclers who can contact you to purchase parts for their clients.
This effectively turns competitors into clients.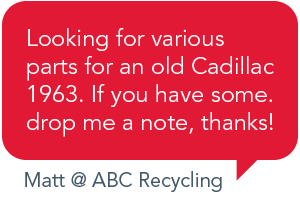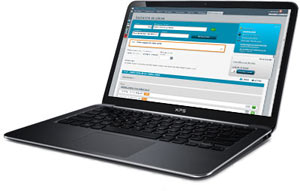 Collaboration
Messages may be sent to one or many recyclers using ProgiCom. This can be helpful when searching for special parts.
Integrated
ProgiCom is integrated with ProgiPac (the original and the new version), as an extension to regular part search.
ProgiCom can be connected to ProgiPac, Hollander and Pinnacle inventories.
Your Inventory on Your Website
Let your visitors check the availability of an auto part directly on your website.
A search module linked to ProgiCom can be integrated to your site, informing on part availability.
This interactive tool is an added value to your web presence.
Fees applicable.

It's a little "X" that multiplies my inventories. That makes me a superhero for my clients!
Thanks to ProgiCom, it's easy to do more for a client.
A useful complement to your part supply sources.
Technical trouble with the service? Our technicians are there!