Multiple Employees & Services
Multiple employees, multiple types of services, closed days and vacation schedules? ProgiSync can handle them.
Various types of calendars are offered according to the business type.
Let clients schedule their visit directly on your website.
Enable clients to schedule a test drive right from a vehicle's presentation page on your website.
Offer your web visitors a tool for booking an oil change, alignment or other maintenance services.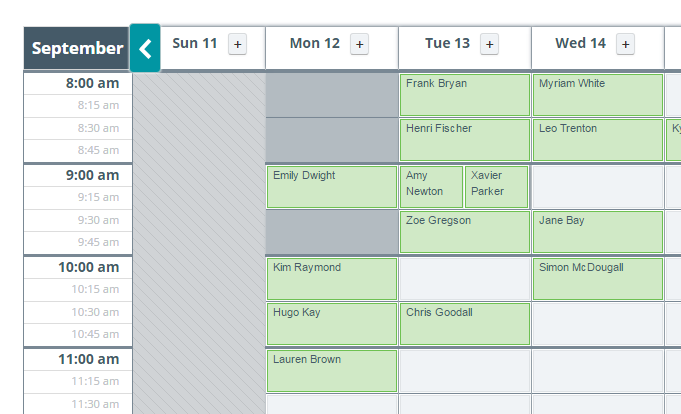 On Your Website
It is possible to integrate ProgiSync to your website, allowing your clients (insurers and individuals) to schedule an appointment directly from your corporate website, 24/7.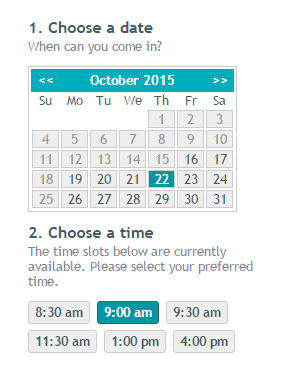 Take charge of your schedule with a custom tool.
Appointments booked directly in your account. Confirmations and text reminders for clients. Digital follow-up. A lot less time on the phone!
Find past appointment information easily. Excel reports are also available.
A central location to receive appointments from various sources (insurer, client, web) simplifies management.
This tool was designed to be easy to use, with quick access to information.
Available on the web, on a secure platform, so no updates or maintenance are required. Available 24/7.
Help documentation and customer support are available. Webinars are also offered periodically.
Our team is available for technical support when needed. Contact us!