We are information technology experts. Our business solutions improve communication and workflow, allowing companies to achieve better business performance.
Commitment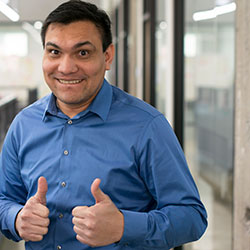 Do the best work possible, respect standards and participate in planned activities.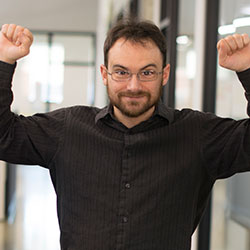 For me commitment is dedication to the company, being positive about it and make its values shine.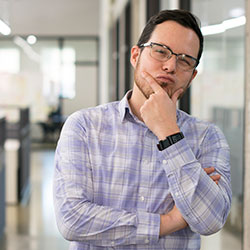 Commitment, for me, it's contributing to our clients' and our company's success through our continued efforts every day and the quality of our products!
Team work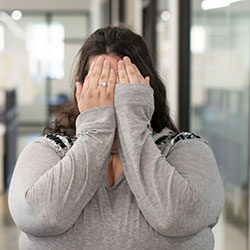 Each department has a reason to be, everyone is involved in every project. If a department or someone is absent, everyone else feels the impact.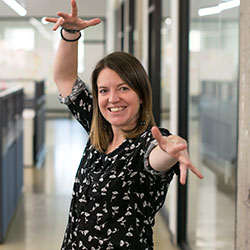 Everyone bring a vision and different skills to the team, which allows us to refine our ideas, fusion them and find the best solutions. When a development is coming to term, we have all pitched in, which makes the final result richer.
Innovation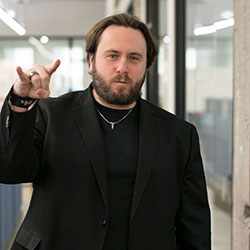 Innovation is the will to always improve, for our products but also our work methods. It's not only comparing ourselves and getting inspired by best practices, it's also wanting to go further, not being afraid to pave the way and becoming a pioneer in our field of expertise.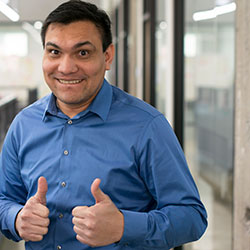 Always searching for the best tools and work methods to use at Progi, so as to improve our products.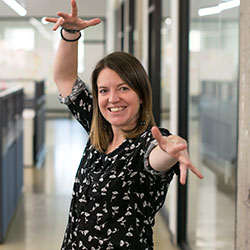 Our dedication to innovation powers the business' constant growth. It pushes us to renew and evolve every day.
Excellence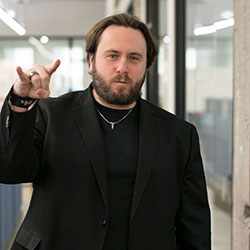 It's a value that comes up every day to get us out of our comfort zone and to continuously raise our expectations towards ourselves.
A love for work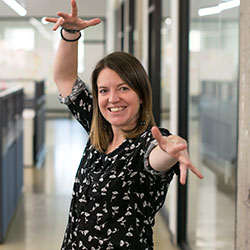 Love for my work, I find it in these small moments when, absorbed in a task, I manage to accomplish something new or when, piece by piece, a project takes form before my eyes. It's also when I cross the finish line in a project I'm proud of, whether internal or external.
Let data work for you
At Progi, we believe we can multiply the potential of organizations and people using the systems we create and the ideas springing forth from our team.