Technical Support
1-855-310-6343
Trois-Rivières, Qc (819) 370-3198
You can count on our team of technicians and programmers for great service. Just call and we will help you out!
When you call Progi, tell the person on the phone what is the subject of your call — ie. which software you are calling about — and your name or the name of your company. This will allow them to redirect your call more quickly to the technician who can assist you best.
Download
This page is protected by a password. Our technician will assist you and grant you access as needed.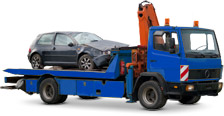 This application will allow us access to your computer. Please download only when requested by our technicians.
---
When I call Progi's technical support, they solve the problem quickly... every time.

Mathieu Barabé, CGN Pièces d'autos