Digital Market for Collision Shops and Appraisers
Collision repair shops and insurance company appraisers can use this tool to find and order the auto parts they need for repairs from a variety of suppliers.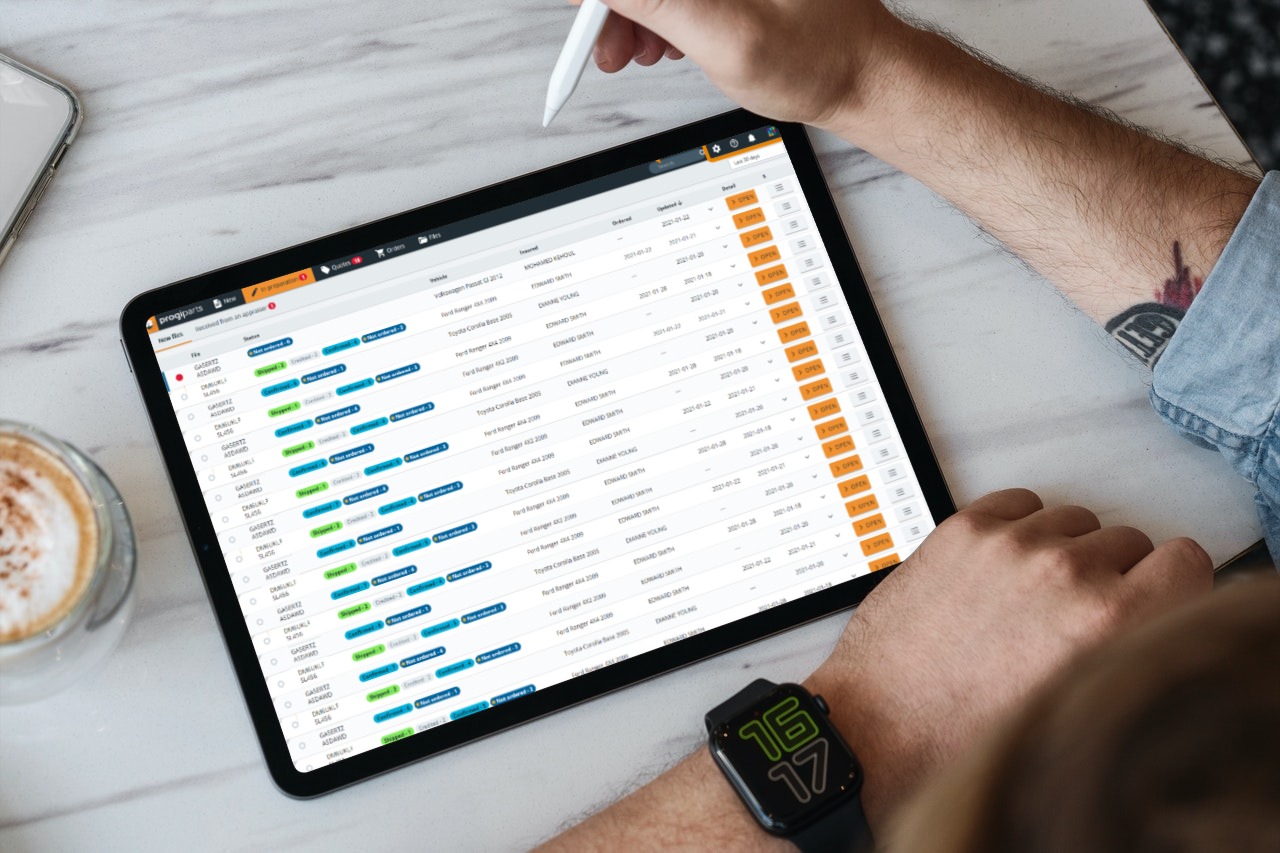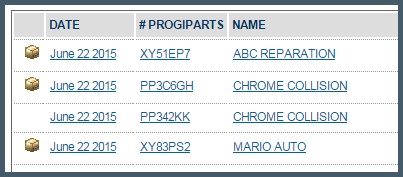 Auditing
ProgiParts allows insurers to audit files and orders placed for their work by repair shops.
Parts searched by the repairers are listed, with indicators on parts ordered.
Variety of Suppliers
Obtaining bids from various types of suppliers helps to ensure competitive purchasing costs for auto repairs.
KPI and Market Trends
Data analysis is supported by tools showing key performance indicators and market trends.
Bodyshops and supplier profiles give an overview of their performance.
ProgiParts handles transactions with part suppliers and insurers… we can concentrate on the job.
I like the variety of suppliers and the simplicity of online ordering.
Supporting the recycled part market, like ProgiParts does, is not only good for recycling centers, it's good for our environment.
[…] an essential tool for completing estimates […] I prepare entire estimates without using the phone.
The platform allows active involvement in the supply chain, from agreements with part suppliers, to integrating your recommendations when selecting parts, to transaction payments.
Full access to KPIs with statistics and data allows you to better track market trends.
Requests and transactions are archived and may be viewed.
Accurate information on each part and vehicle decreases the margin of error.
By dealing directly with auto parts suppliers.
Our bilingual team is available at all times during office hours, ready to help with any problem
Help documentation and customer support are available. Training sessions and webinars may also be planned for your team.