On Wednesday, November 16, 2022, the very first class in the ProgiAcademy Basic program took place, sponsored by the leaders ServiceAuto HD, NAPA/CMAX and UniParts O.E.M., among others. This program, called "Progi Training Program for Collision Shops" (PA-2022-05-016), is a theoretical course divided into three half-day sessions given over one semester. In this first session, Charles Aubry teaches the main principles of collision shop management and continuous improvement: we learn how to measure our performance and optimize appraisals, parts supply and planning.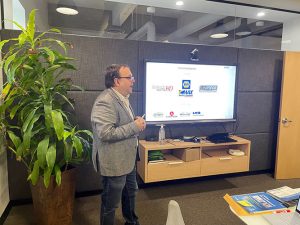 The class is relaxed and friendly. Participants freely engage in discussions and ask each other questions. Charles insists that we all have something to learn from each other.
Stéphanie and William Bouchard (ProColor Jonquière/Arvida/Chicoutimi Nord), Mélanie Savoie (Mercedes Benz Québec/CarrXpert) and Jean-Pierre Landry and Aryane Landry (ProColor Drummondville/Drummondville Centre) participated in this first class and gave a brief account of their experience.
The instability and change in the industry drove them to this training program: "Nothing changed for 45 years," Jean-Pierre notes, "but in the last five years the industry has been moving very fast." Mélanie finds that there are many new standards, but very little training to help collision shops meet them. While visiting workshops, Stéphanie also noticed a rapid evolution of the processes, and understood the importance of being able to measure the performance of her workshop more accurately.
Jean-Pierre says, "It's mostly about rediscovering the pleasure of doing this job, because conditions have become more difficult." He looks around, sees success stories from some of Progi's clients, and wonders what their recipe is. He notes: "I used to attend performance groups and they were often just an opportunity for managers to talk about their problems or for one person to go on and on about their take on things. It was not very constructive. Also, software that was supposed to improve performance often provided niche data that had no real application to my collision shop. With Charles and the ProgiAcademy, you learn standards, tricks, it's concrete."
The members of this first cohort all enjoyed their experience. For Stéphanie, this meeting confirms that the recovery plan that she and William put in place, which led them to this training, is justified, and encourages them to continue. She says she is happy that they finally have the tools to "measure what they are." For Jean-Pierre, Progi's training program stands out because the data that is put forward is central to the operation of all collision shops, no matter their size.
At the end of the interview, Alexandre Rocheleau, a member of the ProgiAcademy team, reminded the cohort that "ProgiPlanning is not a magic wand; it is an effective tool for reaching your objectives and applying the concepts presented during the training, but it all starts with your mindset, your willingness to change. Pierre Légaré used to say: 'The bicycle helmet should not be on your head, but in your head so that you always have it with you*.' It's the same thing with workshop performance." Our brief exchanges with the participants were enough to convince us that they are in the right frame of mind.
We wish you success in the future.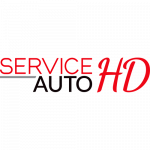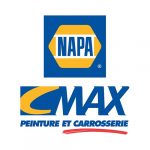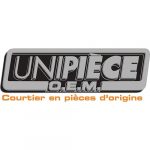 We would also like to take this opportunity to thank the following sponsors:
Promoters: CarrXpert, Advantage, Quar Pro and LKQ.
Supporters: CSN Collision, Collision World Agency and Mirka.
*Free adaptation of Pierre Légaré's words: "The bicycle helmet goes in the head, not on the head, so that he will have it with him wherever he goes."
Author: Nelson Guilbert
Collaboration: Alexandre Rocheleau, Jean-Pierre Landry, Stéphanie Bouchard and Mélanie Savoie.
Translation: Sophie Larocque