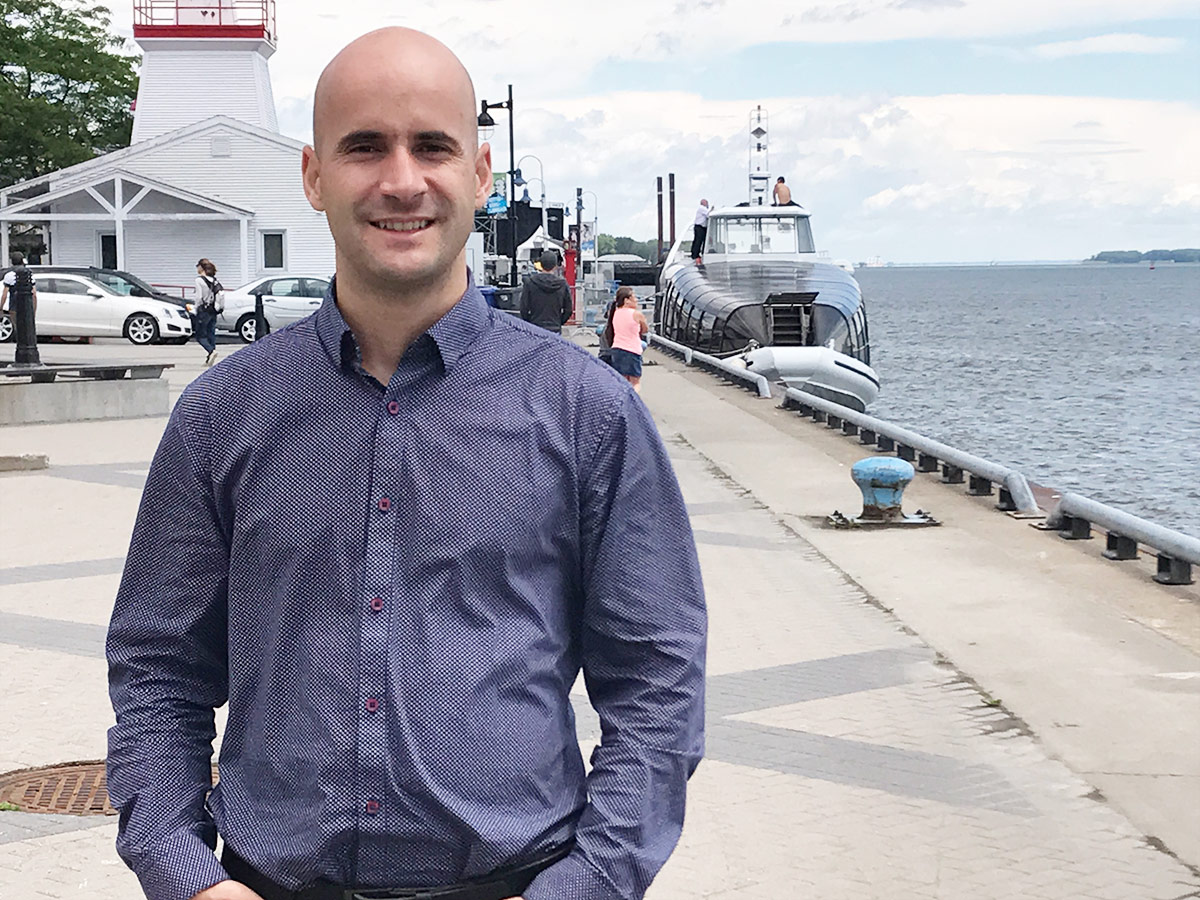 I was in the sales field but have reoriented my career as a systems analyst. It was a leap of faith. Fortunately, I was soon trusted and valued at Progi.
I was in sales working in turn for Red Bull, Labatt and Molson Coors. I had good results but no passion for my work.
Sales is a traditional world, less progressive or collaborative than IT. There is no getting bored with technology, it's constantly evolving which is very stimulating for the creative person that I am.
My work and academic experience allowed me to reorient my career towards information technologies. I wanted a change. That is when I came across Progi.
I met with Progi representatives at an IT fair last spring in Montréal. They were dynamic, open and friendly. I thought that if they reflected the entire team it was a winning situation!
I went through the interviews and passed the system analyst testing. That is when I realized that not only would I love the job but also doing it for Progi.
I bet on a career change and choosing Progi and I have no regrets. It is an excellent business which values team work. It is very motivating, Progitians love what they do. Managers are flexible, I have never walked up to a closed door and I have all the support I need.
This change is important for me. I trust Progi to the extent of abandoning Montréal for Trois-Rivières and you know what? My girlfriend and I love the place. It's also a return to my roots as my close family is from this area.
There is even a deck on the roof and a ping-pong table! What more could you want?
I am a Progitian and I love it. Programmers around Trois-Rivières should take the time to discover Progi.
–  Jonathan Milot