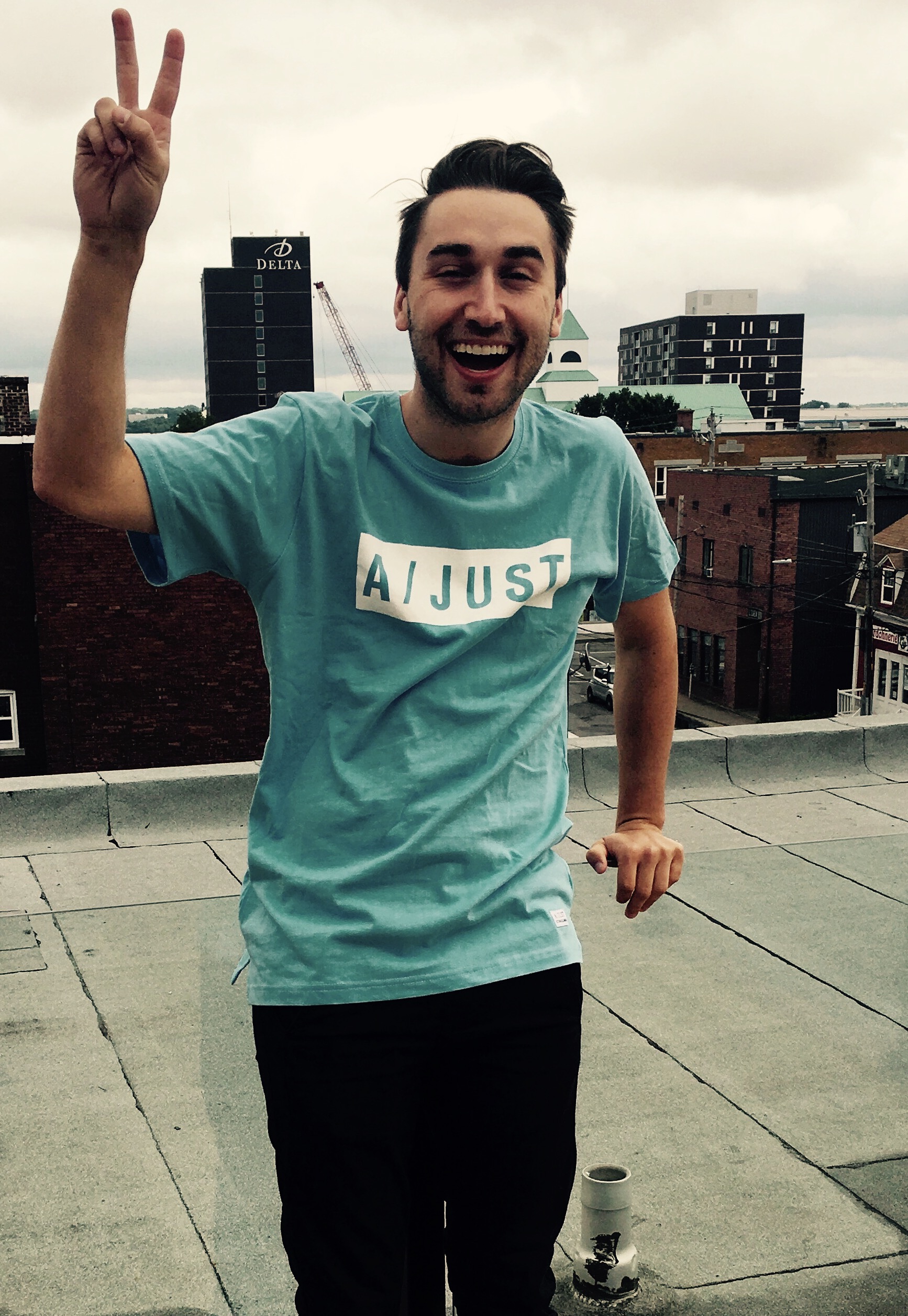 It's amazing what's happening at Progi these days. I like it, the company's game plan is ambitious, the work environment is great and we definitely have a fun team.
I have been working at Progi since 2011 and the ambiance is pleasant. I sometimes have to go away for school and each time I return it feels like coming back home. People are very welcoming. It's just like a family.
I combine the growth of my company (A/Just) with my work at Progi and my studies in Accounting.
I've always had an entrepreneurial spirit. My three partners and I manage the A/Just clothing brand. It is still a small business, however, we have great things ahead of us. If our forecast is correct, our product will be distributed in 15 stores come next fall.
In addition to A/Just, I am on the customer service team at Progi, it is a nice challenge. Each day, I improve my English and my organization and negotiation skills.
It is a perfect place to work. People are respectful and nice. New team members feel certainly welcome and supported.
At Progi, our hard work is nicely rewarded: fruits are offered in the common areas, we have a roof top deck with a BBQ, loads of activities and so on.
Here, everyone plays a role and wants to do it. It is why we create audacious and innovative products. Since we moved downtown, we are more visible and people have started noticing us. It won't be long before they find out that if you wish to work in information technology, this is the place in Trois-Rivières where you need to drop your resume.
I am a Progician and I believe that the definition of the word is: being part of a team that is on fire!
–        Frédéric Couture