Progi is now offering basic and advanced training for collision shop managers and owners. These trainings will provide skills to optimize production and introduce continuous improvement principles.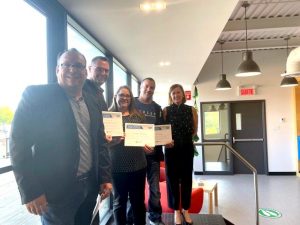 The Progi team has been designing its training program for over two years.
In June 2022, we held a graduation ceremony for the first eight shops to have completed the ProgiElite program. Many industry players including banners, suppliers and insurers were present.
Among the graduates, Jean-Ian Boissonneault, owner of ProColor Val-Bélair, shared:
"I jumped into the ProgiElite adventure with my two partners Yves and Kathleen. We got to meet Charles and a group of amazing bodybuilders who helped us grow. With ProgiElite and ProgiPlanning, we've gone from 1.6 to 3.2 million in turnover in one year, while improving our profit margins. Not only did best practices help me to become a very successful entrepreneur when the market is normal, but the program also helped me to better adapt to extraordinary circumstances such as COVID-19 or the current parts shortage. Thanks to Progi, this experience that changed our lives as bodywork contractors."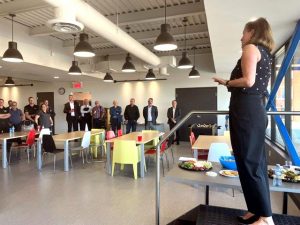 Just before that testimony, Diane Chaîné, President of Progi, explained to the audience:
"Several years ago, we foresaw that capacity management would become a key issue in the collision industry. We prepared for this and launched ProgiPlanning in the spring of 2019. Experience in the field with ProgiPlanning has shown us that many collision shops were looking for support to improve. Nine months later, when COVID-19 hit, it gave us the opportunity to meet this need with a service that has a positive impact for collision shops. It happened organically, the people at Progi love the body shop industry and are passionate about it. We all decided to put our shoulder to the wheel, because we were convinced that this project could change the lives of collision shop managers and owners."
Progi's training program has attracted the industry who now sponsors the program as a way of showing their support for collision shops. They strongly believe in the program and its importance.
Service Auto HD, NAPA and Uniparts are the first Leader sponsors and Progi thanks them for their commitment. Other sponsors will soon join.
To register for the Progi training program and find out about costs, course and content, please use the form on our website's training page: https://progi.com/en/services/training/progi-training-program-for-collision-shops/
__
– July 14, 2022 –
Author: Alexandre Rocheleau
Translation: Sophie Larocque
Editing: Émilie Blanchette