Auto parts come in all shapes, weights, and sizes. They are delivered all over Canada, sometimes further away. If you are not well organized, every time you send something to a customer you have to ask yourself a ton of questions and mistakes are easily made. You could keep a procedures binder to help the parts clerks make the best decisions as quickly as possible. Too often, it's chaos and the guesswork method prevails over a serious calculation of transportation costs.
Yet, transportation costs are an important element in building our profit margin and in the strategic management of our customers when we often must honour contracts or grant discounts.
It goes without saying that automating the management of automotive parts transportation costs and creating standards are a must for organizing this very important segment of the parts order.
Whether you are a small or large centre, the challenges are the same, it's just the size of your business and your client base that changes.
The effective way to turn this challenge into an opportunity is to use a Yard Management System (YMS) that provides this functionality while allowing flexibility to address exceptions.
Automated transportation costs are exactly what the ProgiPac 2 platform offers to automotive recyclers.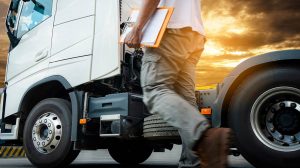 Author: Alexandre Rocheleau
Translation: Sophie Larocque
Editing: Émilie Blanchette