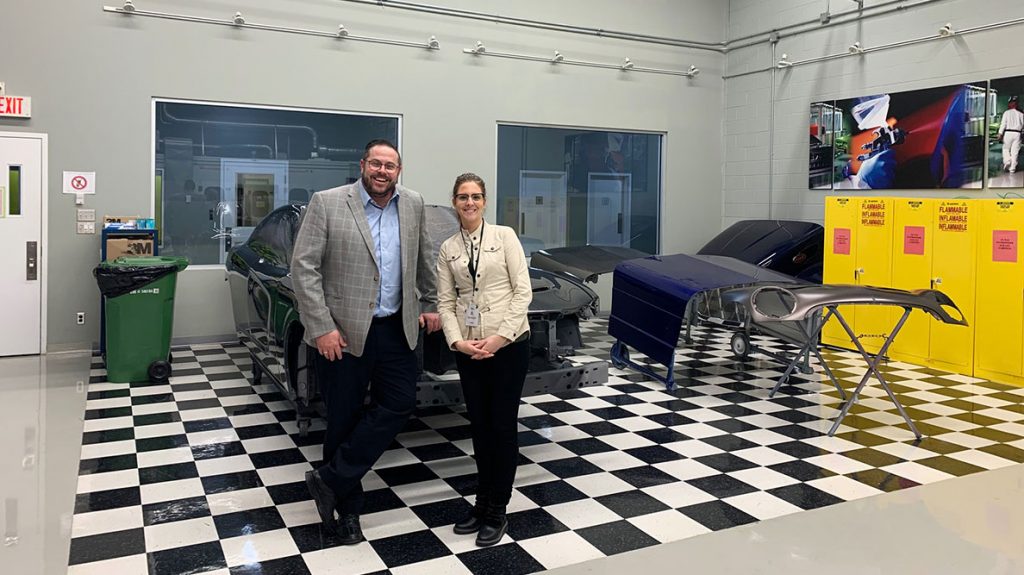 Charles Aubry and Stephanie Filteau from Progi were very excited to visit the mythical Axalta facilities. This visit gave Progi and Axalta the opportunity to talk about new technologies in the auto painting world and also to share on best practices regarding capacity planning in collision shops.
After all, Axalta's challenge is our challenge too. We aim at optimizing capacity in collision shops and to do so, we need a good understanding of how to maximize time spent in paint bays. For Axalta, this last point is fundamental and Progi has understood it well.
With its spearhead, ProgiPlanning, Progi makes every effort to give collision shops the best method to plan repair jobs. We have revisited the capacity planning by load and by severity methods. We came to the conclusion combining both will yield the best results. This will help plan precisely how much paint a shop will use daily.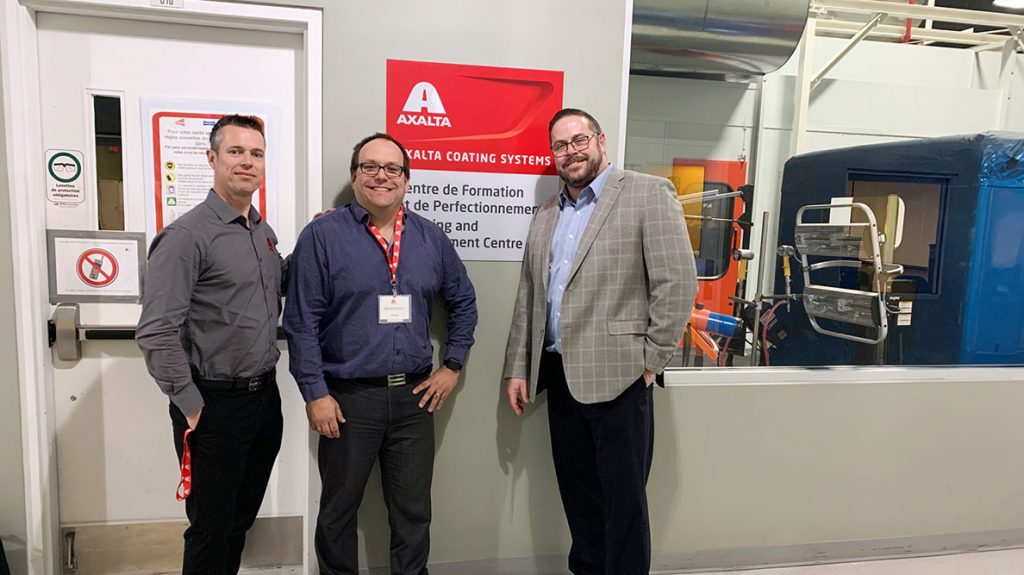 We must obviously consider the team's skills and commitment. At Progi, we believe that the recipe for successful capacity planning includes communication within the team, a good planning method and planning tool.
Progi wishes to thank Axalta for their warm welcome and invites all those who have questions on body work to contact us. This is a passion for the team and we are happy to pass it on.