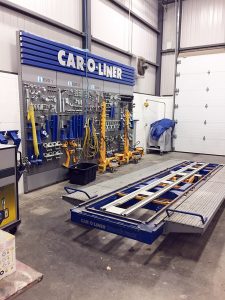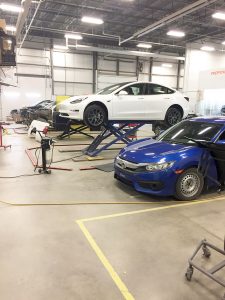 Pierre Larocque tells Alexandre Rocheleau how he increased his shop's performance in less than two months.
"Increasing our capacity planning to the desired level had been a challenge for our shop for quite a while before the arrival of ProgiPlanning. With eight productive employees, the situation could sometimes become a puzzle. The various stakeholders around us could not find a way to make us reach our true potential.
Then one day, Martin Essiambre from Axalta told us that we could do better than our old Excel files. Indeed, his idea would help us probably reach and even surpass our goals. He introduced us to Charles Aubry from Progi who presented ProgiPlanning, their capacity planning software.
As soon as I saw the solution, I jumped on it. It's exactly what I was looking for and much more.
With ProgiPlanning, we can accurately plan repair jobs, monitor their progress in real time, easily share their status with the team, see the work for the upcoming months and analyze our performance. All this in addition to being excessively simple and fast.
We implemented the solution in September 2020. Luckily, the pandemic has not really affected our workload at CARSTAR Cowansville. Therefore, we were able to see improvements from the very beginning.
We had faith in the project and the whole team jumped in to make it work. ProgiPlanning is more than a Progi software, it's also about support. Charles visited us and proposed a recipe for our severity grid. He followed up weekly with us and even visited in person a few times. It's amazing to see so much energy invested in us from a representative.
The first advantage we noticed was the software's ease of use. We saved hours of management time with this tool. Everything is simple. We even considerably increased our productivity. We hope to do even better because working with ProgiPlanning has helped identify areas for improvement in our processes to be even more efficient. For us, it's our number of supplements and our performance for small repairs.
I recommend ProgiPlanning to those who are looking for a capacity planning solution. We see it as a major positive change. We will reach our 2020 financial goals and are very optimistic for 2021."
– Pierre Larocque, CARSTAR Cowansville