for part suppliers
Sell auto parts to collision repair shops via a digital platform. An avant-garde way to showcase your product to collision repair centres.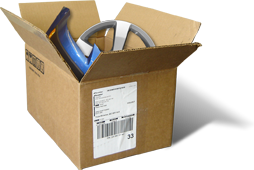 Technology for today's workplace
This digital tool uses a streamlined process and includes documentation, which makes the integration of new employees easier.
It also cuts down time spent over the phone, allowing for better time management.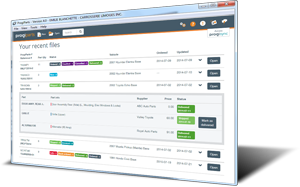 Wide market
Your product is offered to a clientele across the province. Reach new markets by casting a wide net.

Calculated opportunity
Your product is presented during the shop's buying process, with all necessary information.
It gets visibility at the very moment when it counts the most.
Various supplier types are represented, including auto dealers (new OEM parts), accredited auto recyclers (used OEM parts) and aftermarket part suppliers.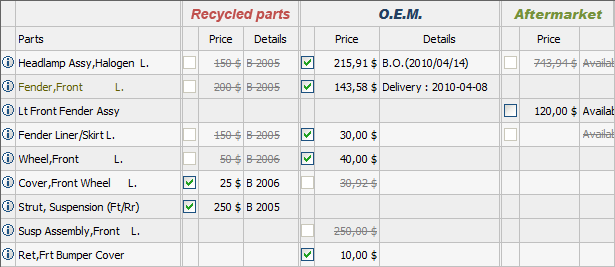 Precise quote requests
Parts are identified according to your data structure, along with vehicle information and any relevant options and extras.
This leads to less errors, returns and credits.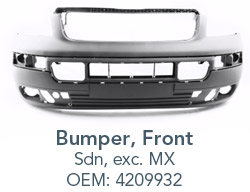 Key performance indicators (KPI)
ProgiParts offers both a quarterly review and access to monthly statistics. Performance data is shown, as well as a sales summary.
Comparisons with the industry are included.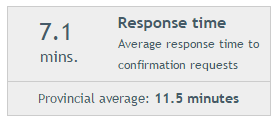 How it works
Quote
parts requested by shops.
Receive orders
from quoted parts.
Confirm
orders processed.
Receive payment.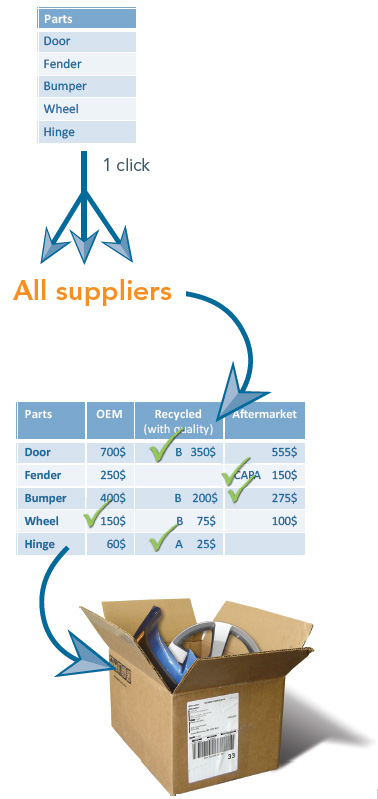 Key performance indicators
Less errors, returns, credits
Applying
Certain conditions have to be met in order to become a ProgiParts supplier. You can request more information by contacting us.

Training
Training sessions are offered periodically to new and existing ProgiParts users.
A Progi representative also makes occasional visits to suppliers, to check if they have questions and follow up on their experience with Progi products.
Help documentation and customer support are also readily available.

Updates
The ProgiParts software for suppliers is optional, but highly useful to manage notifications on quote requests and orders. The 'About' menu may inform you on your current version.
ProgiParts users receive an email with a download link when a new version is released. The update is also sent directly to their software. If needed, you may contact our customer support to request a download link.

Security
Progi holds a SSAE16 certification. Encrypted data and a focus on best practices make ProgiParts a safe choice.