for auto recyclers
This software allows the complete management of an auto parts sales business. Designed for auto recyclers and aftermarket parts suppliers.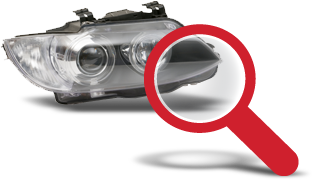 Auto part locating
Start a search for a specific part and ProgiCom will list the auto recyclers who have this part in stock, along with their contact information.
Never leave a customer empty-handed!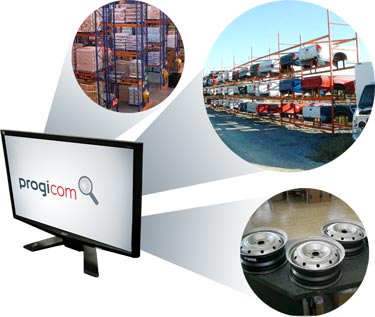 Parts sale
When you are a member, your inventory is automatically accessible to other recyclers, who can contact you to buy parts for their clients.
This effectively turns competitors into clients.
Collaboration
Messages may be sent to one or many recyclers using ProgiCom. This can be helpful when searching for special parts.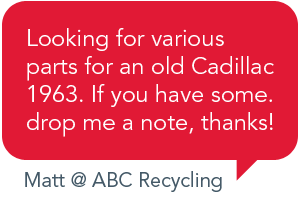 Accessible
ProgiCom is integrated into ProgiPac (both the original and new version), as an extension to regular part searches.
ProgiCom may be connected to ProgiPac, Hollander and Pinnacle inventories.
How it works
Inventory data
is downloaded from each member every day.
Recyclers submit searches
using ProgiPac or an online tool.
Progi's server sends back results
and contact information for each part found.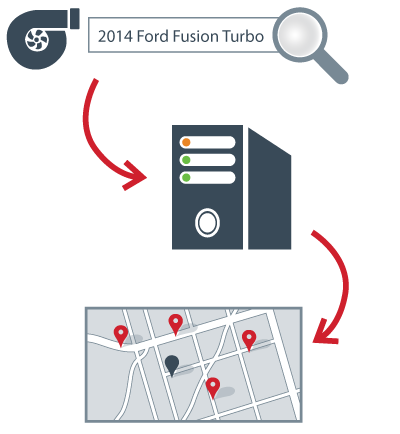 Interesting sale potential

Training
When joining the network, a Progi customer service representative will show you how ProgiCom works. Our technicians are there to help out if technical issues arise.

Updates
Information to come.

Security
Progi holds a SSAE16 certification. Encrypted data and a focus on best practices make ProgiCom a safe choice.