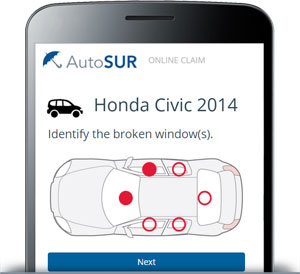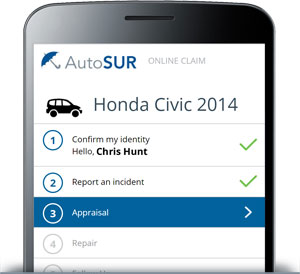 Accident Report
In the case of an accident with a third party, a summary of information collected by the application can be sent by email to the other vehicle's owner and the insurer, acting as a joint report, when possible.
This tool is an added value for the client, who does not always have this document on hand when needed.
White-label
The service's basic design is simple and pure, which can be more easily adapted to your company branding, making it a transparent solution for your customers.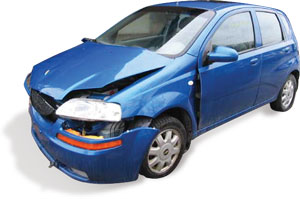 A Picture Is Worth A 1000 Words
The client can upload pictures of the damaged vehicles through the app, which will be attached to the file and inserted in the accident report.
Step By Step
The application uses a linear process which guides the insured client through a series of simple questions allowing him/her to describe the accident's circumstances and add pertinent details.
After revision, the collected information is submitted to the insurance company.
Add a "Submit a claim" feature to your website: useful and smart!
Whether on the web or mobile, your insured client chooses the platform they like, and a cohesive experience with your brand.
By automating data collection, your agents can concentrate on tasks that add value to your client interactions.
A user-friendly tool, simple to use, allowing your insured client to validate information at her/his pace.
Thanks to a tool integrating appointment scheduling, client communications and repair follow-up, a great transparency is offered to the client, eliminating confusion.
Power up your mobile services!